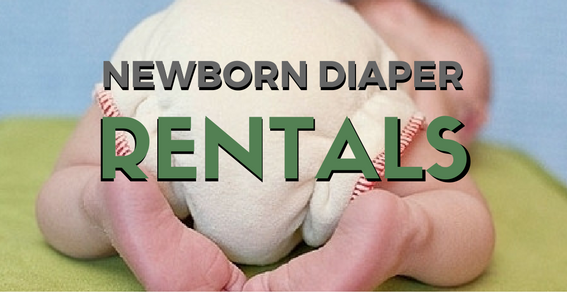 Why Rent?
You aren't sure if cloth diapers are right for you, so you're not ready to invest in your stash, but you're curious and open to trying it.
OR
You are ready to jump into cloth diapers, but baby is a bit too itty bitty for your longer-term One-Size diaper stash, our newborn cloth diaper rental packages are the perfect fit!
Choose one of these packages:
Variety Pack $350 ($100 deposit; $250 due at pickup)

10 Infant prefold diapers
4 All-in-2 inserts
6 fitted diapers
5 diaper covers
10 All-in-One diapers
1 diaper pail liner
1 Wet Bag
1 tub of rash cream (new)
1 package of detergent (new)
Prefolds (& Covers) Only $180 ($100 deposit; $80 due at pickup)

8 preemie/newborn prefold diapers
30 Infant prefold diapers
2 Thirsties Hemp Inserts
8 diaper covers
1 Snappi
1 diaper pail liner
1 Wet Bag
1 tub of rash cream (new)
1 package of detergent (new)
Included with both packages are detailed washing instructions. Assistance or troubleshooting is provided in the most convenient manner to you: email, phone, in person or via Facebook messenger.
*We suggest also purchasing an additional wet bag, 3 dozen cloth wipes and a roll of flushable liners.*
How it works:
Choose from one of our two package options listed above:   Prefolds Only or Variety Pack.
At least a month before your due date, visit or call Green Bambino to sign up and pay the $100 deposit for your chosen diaper rental package to ensure availability.  Beginning two weeks before your due date, the program will be available for pick up from our store.  The remaining amount due for your rental is required at pickup.
Use your diapers for three months!  Return your program items clean, dry, and in good condition; the wet bag, detergent, rash cream and instructions are yours to keep.  You will receive $100 back in store credit upon return.  Use the credit any way you wish – on new diapers, a carrier, feeding supplies, etc.
Loved the diapers or accessories you tried?  You will have the option to purchase the diapers at a reduced, gently used price if you so wish.
Diapers and accessories will be a mix of new and used.  All new diapers will be prepped and ready for immediate use.  Used diapers/accessories will have been thoroughly cleaned, washed, and sanitized.  All pieces will have been inspected by Green Bambino staff and assured of their usefulness in the program.  Any diaper or accessory that is defective or no longer serviceable during the rental period may be returned to Green Bambino for a replacement at Green Bambino's discretion.
Any diapers that are missing or returned in unsatisfactory condition will be charged to the customer.
Questions or suggestions? Call 405-848-2330 or email [email protected]