Save up to $100 off MSRP on select Britax Infant Car Seats, Strollers and Travel Systems.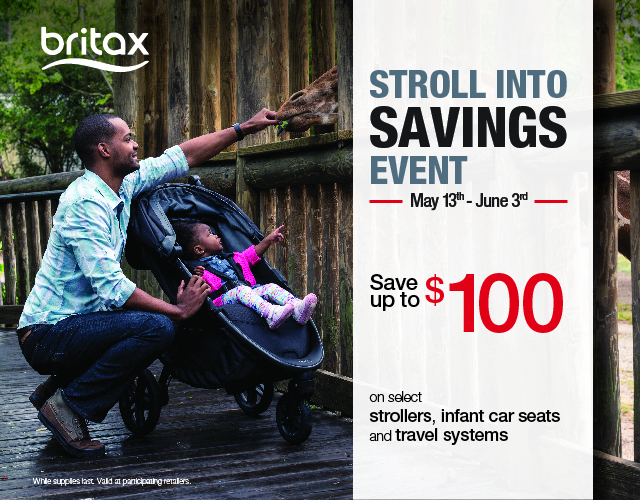 Purchase an Endeavours Infant Car Seat together with a B-Free Stroller for even bigger savings!
Purchase both separately at regular price = $639.99.
Purchase both together at the promo price = $499.99!
Now through June 3. Pre-orders at the promo price accepted for out of stock items.